~Okay, so, I guess it might be useful to do that?
~I'm Theia! I'm the core of the WorldTree. In fact, I
am
the WorldTree. I am its dryad. Hammadryad? Nymph? Whatever.
~I'm me! And the WorldTree. I organize the inner world! SO I call myself the "core" since I am the WorldTree and the innerworld.
~So, here we are. Finally through! It's good to be through and reach consciousness! Dam didam.
~And to introduce the gang!
~Zami is the host! They are the main fronter, that is. They try to pretend they act tough and protector and stuff but I guess they are poly-fractured? They carry all the trauma. I mean, used to carry it. All by themself. Keeping us all away from front so that they would be the only one suffering. Pretending it would save us. And save others outside too, if they were the one attracting all the bad on themself so it would not land on others.
~I guess Zami is polyfractured? Or faceted? They act and feel childish sometimes, and sometimes ageless. Sometimes very adult, wise, and sometimes just... a bit silly? It could also be the autism showing. Zami is autistic. And proud of it! It makes them awesome. Veeery focused on their work. Full of interesting ideas. Always wants to help others and comfort them, yet, completely socially awkward. I guess it shows on a bit of all of us, since that's how the brain is wired. But they're the only one rocking and flapping and with vocal speech difficulties sometimes, and shutdowns/meltdowns due to sensory overloads...
~So I guess the beginning of the story is the story of Zami. You go Zami!
________
--I'm Zami. I'm a qilin otherkin. It means that, for spiritual and psychological reasons, I identify as being a qilin in the body of a human. (a qilin is roughly a chinese unicorn).
--I guess we started dissociating very early. Or rather, I started dissociating from the others, to protect them from the everyday abuses. Like Theia said, I "protect" by being a shield and taking it all. Which is efficient when there is no way to escape from the abuse. But is very unefficient when I am running headfirst into it instead of running away from it. But I'm learning.
--I have memory issues in the meaning that, I carry(ed?) only traumatic memories for very very very long, so Theia had to feed me with the memories of the happy things. Except when it's about my autistic "specific interests". That, it's mine, and I can drown in those for hours. Anyway, it's difficult for me to remember happy things. And when I started having EMDR therapy to treat the PTSD, I started feeling like I could be no-one if I did not have the traumatic memories stuck in my head all the time.
--It was one of many clues that I was not alone. But I always explained them otherwise. That I was victimizing myself with my trauma. That I had selective memory and only remembred bad things because they were more prominent in my life. That I was dissociating / shutting down because autism and trauma and that it was normal and nothing specific. That I was genderfluid and that's why I was feeling different genders depending on the day or situation. That I was having otherkin "cameo-shifts" and that's why I would sometimes feel like a dryad, or a fictive character (a lot of us are introjections), or just a different person. It was "cameo-shifts" or "make-believe". Also, if I was more than one, people would have noticed, right? The psychiatrists would have noticed, right?
--O BOI I was wrong. The psy only saw me because I'm (used to be?) the wreckest of wrecks so I was the one in the most need of therapy. Now I'm doing better. Step by step.
--During the last few years, the gender-fluidity, cameo-shifting and stuff became more and more present, despite my overall mental health becoming better. It was the others trying to reach through. I did not fight back the "cameo-shifts" because I found that interesting to be "someone else" from time to time. I also spent a lot of time blended with Theia, and we sometimes even now have troubles telling each-other appart.
--I became best friend with the host of a system and some of the other members, I'll call them Team PSI because reasons. I guess it all made me more and more ready to accept I'm multiple, too. It even made me yearn for not being alone.
--I had "channeled" in the past, and talked in my head with spirit guides and stuff. So I was starting to be used to have others in my head, coming to visit. Until, one last straw, and...
___________
-X- And here I was. Not pretty happy to begin with. I won't tell you my name, so you can call me X. Zami's life was, in my opinion, a train wreck. Not like it used to be, but, a bit disorganized. Also, Zami was keeping social links "to be polite" and it made them be hurt. And they could not learn from that. I stepped in. And this time, I stayed.
-X- I made myself useful in the house at first. I do not mind. I prefer order and cleanliness to luxury. And I made myself at home, and made it clear I intended to stay. Theia showed herself too, and Zami was temporarily gone, so Theia took charge.
-X- Others started to show up. It was like, a light had been turned on. Most just hang out, like NPCs. Others show up just to have a look and comment. Some, like Wolf, have one thing they like to do - Wolf loves make-up. He has organized a drag show in the innerworld, so he is pretty skilled with make-up.
-X- van H. helps with administration stuff. Focusing on work, when it is something Zami's autistic brain does not agree to doing. (it is difficult to make an autistic person do what they do not 100% want to do). His wife gives a hand sometimes in the house. Ulysses is more interested in psychology, philosophy, etc. and has interesting conversations with some members of Team PSI and residents of the WorldTree.
-X-Back to Zami being gone temporarily.
_________
~~~Theia again!~~~And here I did something smart and intelligend and super-duper-neat! You gotta understand, Zami started as some sort of a big bag or cover or mask, to hide us all, a shield to take all the damage, and that's it. Not a lot of personnality, appart from being autistic, and trying to be all of us together. Oh and a few "I LOVE THAT AND WANT TO KNOW ALL ABOUT IT" but that's part of the autistic package sooo....
~So here was Zami. Like an exploded baloon. Empty and weak while I was organizing all the prancing others and helping them settle in the WorldTree while X and van H. were doing their best to take care of the body stuff. And I did something smart! Yay me!
~I did secret things. Hush, it's secret! It's in the roots of the WorldTree. It's secret here! Tehehe~~~
~And Zami came back, with a gift from everyone, so that they could keep on being a person. I helped them pick up everything. And now they are back and whole and a whole qilin-person and not a veil or mask or puppet anymore, nor just an autistic way of thinking. Yay for Zami to be back!
_________
--And now I, Zami, live with the others. I do my best to learn not to be a brainless shield. To learn to be a sword too, so I can protect by fighting too. To learn to delegate stuff around, or simply allow the others to push me aside and do things when I'm starting to do too much. Allow them to take care of me like I took (and still take?) care of them.
--I hesitate to talk to my therapist about it all. Because, in the end, we do not need her help (yet) with our inner and outer organization. Team PSI gives us a strong an healthy example of how to be many and have a rich, balanced, nice life. And I'm kinda exhausted of fighting for diagnosis. It took me a lifetime (or so it feels) of being deep in the deepest depression, PTSD, anxiety and stuff, in order to start getting help. It took me years of dealing with therapists' and my family's bullcrap in order to get the autism diagnosis,
even though the local autism center told me, first time looking at me, that it was 99,99% sure I'm autistic and getting the diagnosis would be a piece of cake
. Most of my health issues - or the pieces carried by others in our system - we deal with using self-help tools, journaling prompts, talking with Team PSI and other friends, phone apps, etc. I really, really, do not see what getting an official DID (or similar) diagnosis would help me, or any of us. So I'd rather focus of learning to be a sword as well as a shield.
________
~ ~ I'm Theia and I agree! ~~ Seriously when I see the crap thrown at us-you-when you try to explain to new doctors that you're autistic, I think, meh, getting a DID diagnosis? What for? Being told again the same fudging crappy crap we hear about your autism?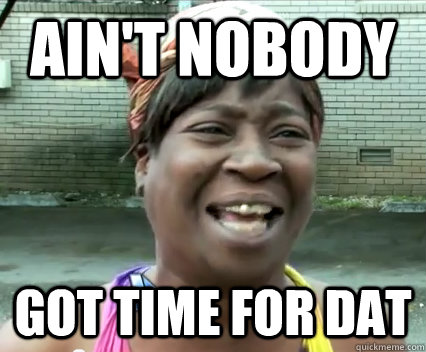 ~~And I think it's time to call it a day (a post?) and say, see you next time for another episode of, ~~Tales from the WorldTree~~ !